Lighting The Way Autism Conference
Who Should Attend?
Parents
Caregivers
Self Advocates
Educators
Social Workers
Counselors / Therapists
Adult Service Providers
Business Community Members
Conference Keynote Presenters
JUNE 7, 2023 – DR. CHRISTINE REEVE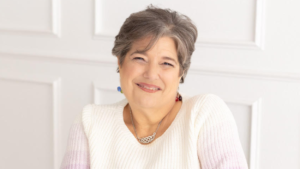 From running the Autism Classroom Resources blog and podcast to creating teacher resources, Dr. Christine Reeves driving goal has always been about bringing special educators together and helping them serve their students in the best ways they can. As a Board Certified Behavior Analyst-Doctoral, Reeve earned a master's and doctorate in clinical psychology from the State University of New York at Stony Brook, and completed her internship at the University of North Carolina at Chapel Hill. After working for 13 years in higher education as a consultant and academic coordinator, she is the founder and director of Reeve Autism Consulting and Autism Classroom Resources. She has also co-authored several books and serves as a dissertation advisor at Nova Southeastern University.
JUNE 8, 2023 – DR. FRANNE SIPPEL AND BECKY KUCH
Franne Sippel, Ed.D., and Becky Kuch, NCC, LPC-MH, are the co-creators of Shrink Rap the Podcast. They created the podcast in early 2021 to help normalize mental health, mental illness and therapy. Sippel and Kuch want people to address mental health with the same ease that they do physical health. They are accomplished therapists and well-respected in their field. They take their expertise and combine it with humor and compassion. This combination has helped Shrink Rap the Podcast reach more than 90,000 downloads and a listener base in more than 100 countries.
$100 registration fee includes meals and break refreshments. Limited parent scholarships are available and will be awarded based on the order they are received.
Please email scholarship request to sdpc@sdparent.org.
Graduate credit or CEUs available.
Stay tuned for more information on this year's conference.