Paying for Needed Services
Families of individuals with disabilities and health care needs often face higher health care costs. This section contains information that might assist families in finding support in meeting the financial challenges related to a disability or long-term health care need.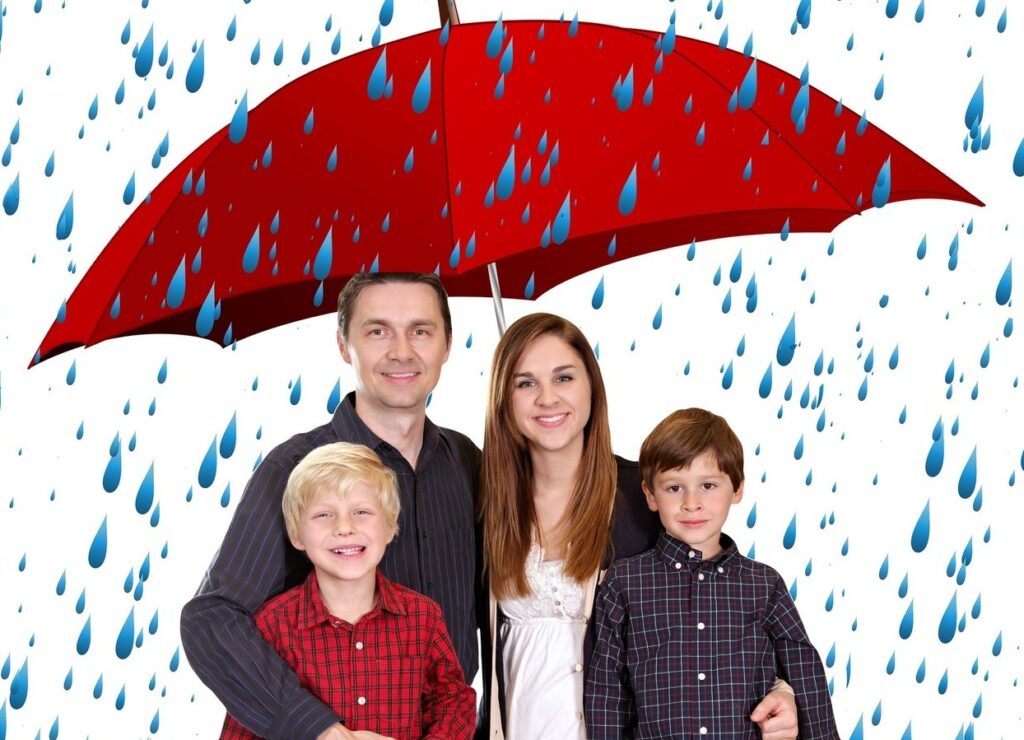 Insurance & Health Related Programs
Child Safety Car Seat Distribution Program
Pierre
605-227-4766
Provides car seats and booster seats to income eligible families across South Dakota. Specialized car seats for children with special health care needs provided with no family income guidelines. Specialized seats may also be available for short-term loan at no cost.
Region 1
West, Early Childhood Connections, Rapid City
605-342-6464 or 888-999-7759
Region 2
Central, Early Childhood Training Network, Pierre
605-773-4755 or 866-206-8206
Region 3
North, Sanford Children's CHILD Services, Aberdeen
605-262-8505 or 800-982-6404
Region 4
Northeast, Family Resource Network, Brookings
605-688-5730 or 800-354-8238
Region 5
Southeast, Sanford Children's CHILD Services, Sioux Falls
605-333-0698 or 800-235-5923, Ext. 4
Community Action Partnerships
Community Action Agencies help low-income people. CAAs help with Head Start programs, home weatherization, job training, housing, housing repair/rehab, food bank, energy assistance, senior services, some transportation and many other programs.
Inter-Lakes Community Action Partnership (ICAP)
interlakescap.com
Madison
800-896-4102
605-256-6518
Serving Minnehaha, Grant, Deuel, Codington, Hamlin, Clark, Kingsbury, Brookings, Miner, Lake, Moody, McCook counties.
Northeast SD Community Action Program
nesdcap-nesdec.org
Sisseton
888-202-4855
605-698-7654
Serving Beadle, Brown, Day, Edmunds, Faulk, Hand, Marshall, McPherson, Spink, Roberts, Campbell, Walworth, Potter, Hyde, Sully, Hughes, Stanley counties.
Rural Office of Community Services, Inc.
facebook.com/Rural-Office-of-Community-Services-Inc
Lake Andes
800-793-3290
605-487-7634
Serving Aurora, Bon Homme, Brule, Charles Mix, Clay, Davison, Douglas, Gregory, Hanson, Hutchinson, Jerauld, Lincoln, Sanborn, Turner, Union, Yankton counties.
Western SD Community Action, Inc.
wsdca.org
Rapid City
800-327-1703
605-348-1460
Serving Bennett, Butte, Custer, Fall River, Jackson, Harding, Lawrence, Meade, Pennington, Dewey, Haakon, Ziebach, Corson, Stanley counties.
dss.sd.gov
877-999-5612
605-773-3165
Economic Assistance programs help low income individuals, families, children, pregnant women, people with disabilities and the elderly by providing medical, nutritional, financial, and case management services. Apply at your local office of Department of Social Services, Division of Economic Assistance.
sdhda.org
605-773-3181
The Governor's House Program was created to provide reasonable sized, affordable homes to income qualified individuals and families which include elderly and persons with disabilities.
Who Can Apply:
Household income cannot exceed $48,300 for couples or individuals and $55,200 for families of three or more. (Effective May 1, 2017)
For families and individuals under the age of 62, net worth must be less than $90,000 and less than $70,000 in liquid assets. For families and individuals age 62 and older, net worth must be less than $175,000 and less than $100,000 in liquid assets.
The house must be used as the homebuyer's only residence.
The house must be placed within South Dakota and be owned by the individual(s) living in the home.
Governor's House Program Brochure
Click here if you are interested in purchasing a Governor's House.
The DakotaLink Assistive Technology Loan Fund offers low-interest, extended term loans to enable individuals with disabilities in South Dakota a financing option specifically designed to purchase assistive technology equipment and devices, home access improvements or vehicle access modifications.
Please Provide with the application:
Documentation for everyone on the loan that shows monthly or annual income
Documentation that explains the disability for the person needing the assistive technology
A document listing what you are buying, the cost, and the place you will buy it
A copy of a state identification card or driver's license for everyone on the loan
dss.sd.gov
800-233-8503
800-325-0778 (TTY)
LIEAP helps low-income South Dakota households to help them pay for their home heating bills. Priority is given to persons who are elderly or disabled and funds are distributed on a first-come basis. Weatherization Assistance Program helps low-income people pay for home insulation and other energy-saving improvements to help lower their heating bills.
Please Provide:
One copy of your current heating bill and electric statement.
Proof of the past three full months of gross income for all people in the home.
If self-employed, a complete copy of the most recent tax return.
Proof of child support paid in the past three full months if not paid through the state of South Dakota.
Helpline Basic Needs Resource Directories
The Helpline Basic Needs Resource Directory lists agencies/programs that provide direct basic need services such as food, shelter, clothing, medical care, financial assistance and employment services.
Guides for Sioux Falls and Black Hills Area
Guide for Huron Areas
Guide for Brookings Area
Guide for Madison Area
Guide for Yankton Area
Guide for Vermillion Area
Lifeline and Link-Up Telephone Assistance, Public Utilities Commission
800-332-1782
Lifeline helps consumers who already have telephone service save on their monthly phone bill. This discount applies to basic local telephone service on one line per household. Residents of tribal lands may apply for Enhanced Lifeline and Link-Up that offer a different discount structure. All programs have eligibility requirements. Lifeline and Link-Up are ongoing programs and applications are accepted year-round.
How to Apply? Contact your telephone company for the Lifeline Assistance Application. Complete the application and then return it to your telephone company. A company representative will contact you to verify your eligibility and complete the application process. You will be required to provide documentation to prove eligibility.
Residents of tribal lands, see Tribal Lifeline and Tribal Link Up.
Repair Affair, Home Builders Association of the Sioux Empire
Cancer Care Co-Payment Assistance Foundation
cancercare.org
866-552-6729
information@cancercarecopay.org
Helps insured people afford co-payments for chemotherapy and targeted drugs for certain covered conditions. Must meet financial, medical and insurance criteria. Eligibility Requirements.
What Do I Need to Apply? Once you have read the eligibility requirements, you will need to provide the following information:
Name
Date of Birth
Primary/mailing address
Social Security Number
Number of dependents
Annual Household Income
Health insurance information for medical and prescription coverage
Diagnosis (covered cancer diagnoses)
Product or medication(s) prescribed
How Do I Apply?
Go to their Portal Site to complete the registration.
Drug discount cards are not insurance. They are used to lower the cost of prescriptions and/or over the counter medications when the user does not have or chooses not to use insurance. Some discount cards can be used by multiple family members, others are for use by one specific individual.
yourrxcard.com
866- 561-1926
You can save up to 75% off on all FDA approved drugs at 57,000 pharmacies nationwide. This free prescription drug card program is being produced to help all Americans cut their prescription drug costs. Simply download your FREE Prescription Drug Card.
NeedyMeds Drug Discount Card
needymeds.org
800-503-6897
The free NeedyMeds Drug Discount Card can help you save up to 80% off the price of your prescription medications.
Community Assistance Program Prescription Drug Discount Card
caprxprogram.org
The Community Assistance Program (CAP) discount prescription card was established in response to the many requests for assistance for the uninsured and underinsured with their prescription needs. The CAP card saves the cardholder an average 15% on brand name medications, and 55% on generic medications. The discount prescription cards are accepted at over 80% of pharmacies in the US and its territories, including Puerto Rico. Anyone can use the CAP card, regardless of age or income. Our discount prescription card can allow someone to fill a prescription when they may normally go without.
southdakotarxcard.com
As a resident of South Dakota, you and your family have access to a statewide Prescription Assistance Program (PAP). This pharmacy coupon card will provide you with RX medication savings of up to 75% at more than 68,000 pharmacies across the country including: CVS (Target), Walgreens, Walmart, Safeway, Kmart, Shopko, Albertsons and many more.
mygooddays.org
877-968-7233
Helps qualified patients pay their insurance co-pays for prescription medications. Assistance to help with cost of insurance premiums for qualified diagnosis. Transportation, lodging and related expenses for covered conditions.  Patients must meet financial and other program specific criteria to be eligible for assistance.
Who Can Apply?
Patients diagnosed with a covered disease and the program must be accepting enrollments
Patients with a valid Social Security
Patients seeking assistance for a prescribed medication that is FDA approved to treat the covered diagnosis
Patients who have valid insurance coverage
Patients with income level at or below 500% of the Federal Poverty Level (FPL)
What Do I Need to Apply?
Patient contact and demographic information
Health insurance information
Diagnosis and medication
Prescribing physician's name and phone number
Estimate of patient's household income and household size
How Do I Apply?
NORD Patient Assistance Programs
rarediseases.org
800-999-6673
NORD administers Patient Assistance Programs to help patients obtain life-saving or life-sustaining medication they could not otherwise afford. NORD has expanded its services to offer financial assistance with insurance premiums, patient co-pay fees, diagnostic testing expenses, and travel to and consultation with disease specialists that are not covered by a patient's insurance plan.
How to Apply?  You need to locate the program by disease. Then follow the related contact information. If you do not see a patient assistance program listed that meets your specific need, please contact them at 1-800-999-6673.  They are available Monday-Thursday 8:30 am – 7:00 pm EST, Friday 8:30 am – 6:00 pm EST.
Si deseas hablar con alguien en Espanol por favor llame al (844) 259-7178 para asistencia.
Patient Access Network Foundation (PAN)
Provides insured patients with co-payment assistance for treatments and medications through nearly 60 disease-specific programs" to:
Offers financial assistance for out-of-pocket medication costs, including co-pays, health insurance premiums and transportation costs associated with treatment.
Co-pay funds: assistance with deductibles, co-pays and coinsurance for medications.
Premium funds: assistance with health insurance premiums.
Transportation fund: assistance with transportation and accommodation costs associated with travel to a physician's office or hospital site to receive treatment.
Medical Assistance Tool (MAT)
 MAT gives patients, loved ones and health care providers a single point of access to hundreds of public and private assistance programs, as well as connecting them with more transparent information about the cost of medicine.
pfizerrxpathways.com
844-989-7284 (English and Spanish)
A comprehensive assistance program that provides eligible patients with a range of support services, including insurance counseling, co-pay assistance, and access to medicines for free or at a savings.
How to Apply? Medications are put into four categories.  Please click on the application category to see a list of medications, what you need to apply and application.
Application A: Primary Care Medicines
Application B: Specialty Medicines
Application D: Lyrica (pregabalin)
rxhope.com
RxHope helps people in need obtain medications they can't afford by helping navigate and advocate through the various programs available for medication assistance.
How to Apply? Patients can initiate the patient assistance process in a few simple steps...
Enter your contact information and select the medication for which you are applying.
Review the program guidelines and requirements that will be listed on your screen.
To complete your request, click on blue link that says: Apply online Now.
Follow the instructions and print out your request for your healthcare provider to complete